---
---
THE TROY HISTORICAL SOCIETY
---
---
Give us a call ( 937) 339-5900 if you know of someone we should do Oral History for
contact Mike Robinson flashbulb4@hotmail.com
---
Vietnam Memorial

On Friday, October 17th the Miami East Local School District and Athletic Department will recognize and honor the Miami East Graduates who gave their lives for their country in the Vietnam War. Those graduates included:
David Mahan, James Tasker, Steve Gundolf , George Anderson, Kenneth Vore
In addition, the District will recognize all Veterans in attendance and the Miami East High School Band will perform a Patriotic Halftime show.
In 1999, the District and the Troy Post of the VFW sought to recognize and honor those from Miami East who had lost their lives in the Vietnam War. In an unfortunate oversight, the name of Kenneth Vore was omitted. On October 17th, the Vore family, and Kenneth will be recognized, along with all veterans in attendance at the football game. The Troy Post VFW along with the Amvets will be participating in the recognition ceremony. Veterans in attendance that evening are asked to stand on the track in front of the home stands beginning at 7:10 p.m. to be recognized.
---
---
---
---
---
---
---

OVERFIELD TAVERN

Museum hours are 1-5 pm Saturday and Sunday. Terry Purke
The Overfield Tavern Museum
, 201 E. Water St., Troy will host the monthly gathering of the People of the Ohio Country, an 1812 era living history group, at the Museum from 1 to 5 pm Saturday and Sunday, May 3 & 4. Both days will feature demonstrations of campfire and hearth cooking, dyeing with natural plants such as indigo, walnut hulls, elderberry and onion skins by the women and military ration and ammunition preparation by the men. The Museum is also hosting a quilt and coverlet show.
---
---
The Troy Historical Society is working on the 2104 Bicentennial Book. It is due out in 2014.
ORDERS ARE DUE NOW
For further information, call ( 937) 339-5900 or email tths@frontier.com
---
---
---
---
---
The Troy Historical Society Programs
The meetings are usually held at the Hayner Cultural Center at 7:00 pm.
Keep coming back to see more details.
---
---
---
---
Watch Channel 5 Troy Public TV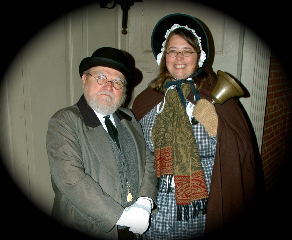 ---
---
TROY MUSEUM OF HISTORY
The Museum of Troy History, 124 E. Water St., is closed until April. If you are interested in a tour during the winter, call Terry Purke for a showing. When the Museum opens in April it is open every Saturday and Sunday from 1 to 5 pm. While general admission is free, there is a charge to non-members of $2.00 for adults and $1.00 for children for the special programs that we will be hosting throughout the year.
For a schedule of walking tours, lectures and hands on demonstrations please contact the Museum at 937-216-6925 or museumoftroyhistory@gmail.com
Museum of Troy History
124 East Water St., Troy, Ohio 45373
Hours: Apr - Dec and Sun 1-5 pm
Donations accepted, tours are welcome.
Terry Purke, Director 937-216-6925
---
---
FROM THE MIAMI VALLEY VETERANS MUSEUM

The first Wednesday of the month, Veterans Coffee, will still be from 9:00-11:00 a.m. on the 2nd floor of the Masonic Lodge in the Dining room.

Stephen D. Larck, Jr.
Director
---