MIAMI COUNTY 2007 BICENTENNIAL MARKER
UNION TOWNSHIP
HANKTOWN CEMETERY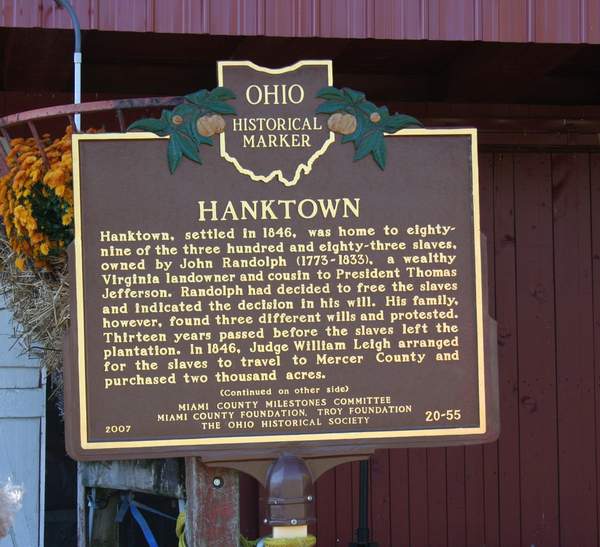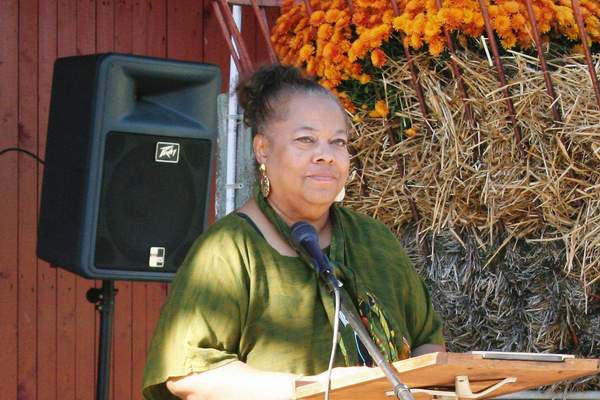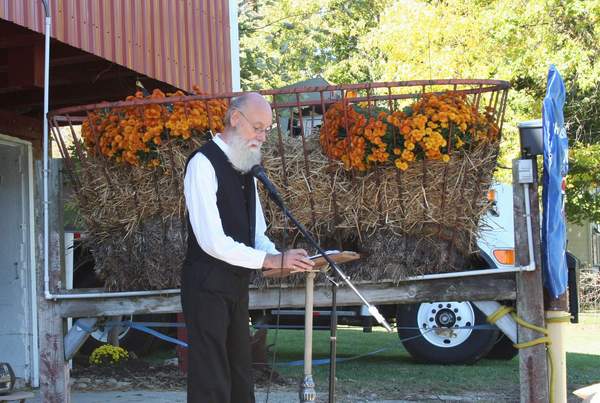 MARGARET VAUGHN - descendant of Randolph Slave
Gale E. S. Honeyman - Noted author and historian of Union Township, Miami Co., Ohio
Hanktown Community by Gale Honeyman
The dedication was held on October 21, 2007 at the Ohio Bicentennial Barn of Miami County which is located at 4080 State Route 48, West Milton. Ohio.
Rachel Ann Minnich, author of "Miami County of Ohio Underground Railroad" spoke, also.
Andy Hite of the Ohio Historical Society presented the marker.
More markers for Miami County and Ohio can be found at Remarkable Ohio
Return to Main Page of Randolph Slaves
Photos courtesy of Louise Vanover Vore.
---
Copyright © 2007 by Computerized Heritage Association.
All Rights Reserved.